Food Intolerance Testing Research and News
Keep up to date with the latest food intolerance testing research and news. News and Articles. 
16/10/2019 – Yoga Magazine – Testing for Food Sensitivities
Yoga Magazine have released a new article on food sensitivity testing. This new article explains how it works, how it can be beneficial and several advice stories with positive health results towards food sensitivity testing. You can read the full article on our website! Click here to read more!

18/09/2019 – Fragrance Intolerance – Perfumed Products cause health difficulties
More and more people are suffering from an intolerance to manufactured scents, which leads to migraines, long-term health issues and even breating difficulties. The Guardian are asking whether these should be banned in public places? Here is a quote: 'Research published this year found that one in three adults claim to have experienced health problems caused by fragranced products, whether perfumes, cosmetics, laundry detergents or soap.' You can read the rest of the story here. Intolerance and allergy testing has just got even more important.

07/09/2019 – Vitamin B12 Deficiency – Do you have it?
Vitamin B12 deficiency is all the rage right now, and you need to make sure you are consuming the right foods for your diet. It is a vitamin which can cause a lot of intolerance symptoms if you are lacking in it. Find out with an intolerance test from Allergy Test Australia to find out if you have vitamin B12 deficiency. The Express have listed the six signs you need to look out for!

12/08/2019 – Actress was in fear of dying due to allergic reaction
SARAH HADLAND, best known for appearing in comedy television series Miranda, suffered a life-threatening fish allergy back in 2010 that led her to being hospitalised. Sarah told her story to the Daily Express and they emphasised how important it was to help people deal with their allergies.
Not identifying your allergies can lead to horrendous symptoms and a feeling of emptiness, especially if you are not sure what is causing it. Find out if you are experiencing allergies by ordering your test here.
17/07/2019 – A shocking story has come to light
A shocking story has come to light after a 7 month old baby has had a potentially allergic reaction to 'child friendly' paint ?
Baby Lofton-Hyde was diagnosed with a milk allergy just after birth, and after a day of what should've been harmless fun, but Christen (Lofton's mum) described the situation as the 'scariest day of her life'.
Is your child aged 2 years old or above? Take your very own blood test today and discover the allergies and intolerances they may have now by visiting Allergy Test Australia now.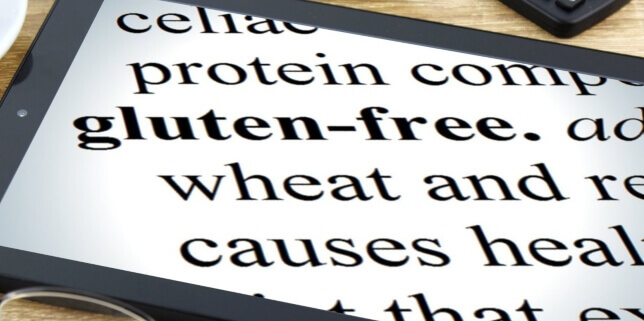 02/07/2019 – A cure for peanuts?
In Metro, a mum has claimed that her daughter was 'cured' of peanut allergy with just a simple procedure. But is it really that easy? Would you do it for your own child? Allergy testing can help people to deal with their peanut allergies and other food allergies, but so far there is limited evidence to suggest that feeding your child an item that they are allergic to would actually be of any help.
Anyway, it can be up to you to make your mind up for yourself, but if an allergy test is something that interests you to find out if you have an allergy, then Allergy Test Australia can definitely help!
25/06/2019 – A ground-breaking law has been introduced
A groundbreaking law has been introduced to make food labelling more thorough after Pret death! Natasha's law should see cases of anaphylaxis and other allergic reactions reduce due to more stringent laws. This is good news and something which needed to be done. This is designed to make sure no more people suffer a life-threatening reaction to simply eating a bit of food. You might not think that this news affects you, but anyone can have an allergy to anything. Allergy testing has never been more important.
25/05/2019 – The popularity of veganism and dairy-free diets
As the popularity of veganism and dairy-free diets continue to rise, so too has the availability of plant-based alternatives to everyday food and drink items. These are helpful, especially if allergy testing has revealed that you may have an allergy or an intolerance.
Naturally, the offering of dairy-free milk drinks has also vastly improved. There's almond milk, oat milk, coconut milk, rice milk, hemp milk and, of course, our old friend soy milk.
Now there's a new kid on the block… Whole Foods revealed it would begin selling The Mighty Society's 'pea mẙlk' in its UK stores! Would you give pea milk a go? ? Let us know… Discover your allergies and intolerances.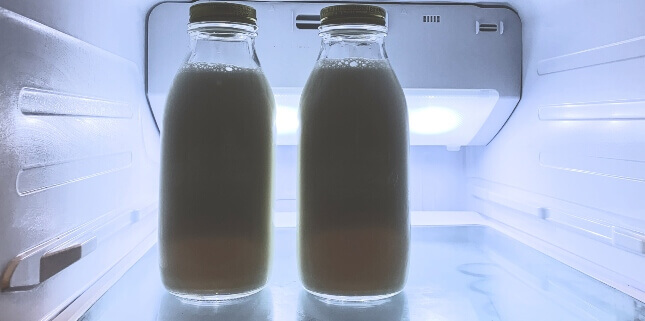 02/05/19 – Absolutely heartbreaking. Allergies must be taken seriously
Allergies MUST be taken seriously! Whether you think it is an intolerance, an allergy or a sensitivity, you simply must educate others about your allergies and intolerances. Karanbir Singh Cheema entered a state of anaphylactic shock due to his allergy to cheese. Read more of the story here about intolerance and allergy testing.
Take allergies and intolerances seriously. Get your family tested for allergies with Allergy Test Australia now.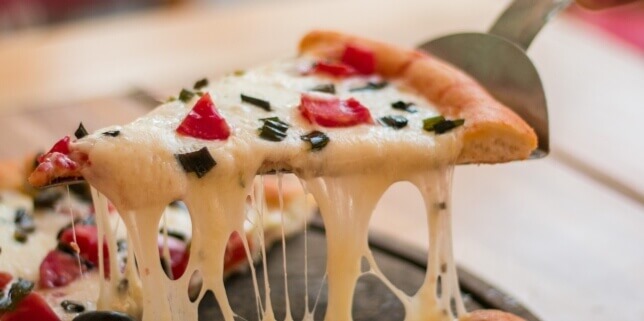 24/04/2019 – Allergy Testing and Sufferers Survey
Wow! A total of 1,000 allergy sufferers were surveyed by law firm Slater and Gordon at the beginning of April which revealed more than half of allergy sufferers have had their lives put at risk by contaminated food from restaurants and takeaways.
58% of those who took part in the poll say they've had a reaction after eating food that staff had assured them was safe to eat.
Do you worry about eating out? Let us know on our facebook page. If you want to discover your allergies and intolerances, order your test here.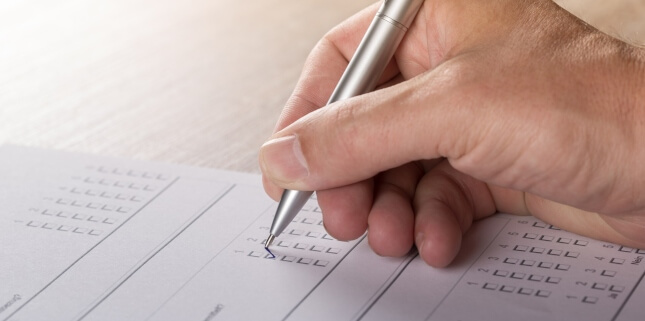 10/04/2019 – Another celebrity rushed to the hospital due to an allergy
? Did you see this in the news? Love Island star Megan Barton-Hanson was hospitalised in the early hours of the morning after a suspected allergic reaction upon struggling with 'pain and discomfort' throughout the night.
We want to wish Megan a speedy recovery! If you want to discover your unknown allergies before an emergency hits visit: https://www.allergytestaustralia.com/product/allergy-intolerance-test-plus/ today to order your at-home allergy and/or intolerance kit! ??
03/04/2019 – Baffled by an allergic reaction? Try Allergy Testing
Kelly Marsh, from Essex, was left baffled when she woke up to find her lips, eyes and face doubled in size during following a reaction seven months ago. The 33-year-old also had blotches on her body but after a couple of days the swelling went away and she dismissed it. Want to discover your allergies and intolerances? Why not try one of our easy to use at-home blood tests today! Just visit here today!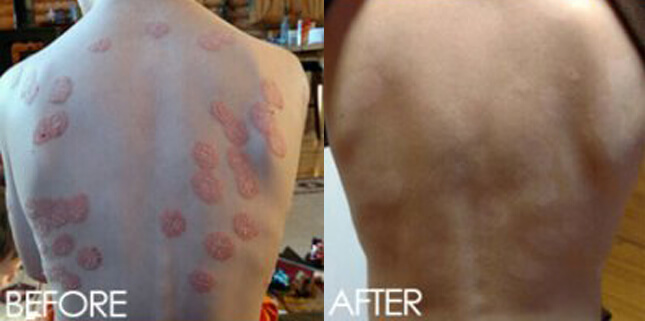 07/03/2019 – ? PRODUCT RECALL! ?
Snack company Graze has recalled a product it had labelled as suitable for vegans that actually contained milk.
The Food Standards Agency said the Sea Salt and Vinegar Veg Crunchers also posed a "health risk for anyone with an allergy or intolerance to milk". The affected batches have best before dates of 20 June, 28 June and 2 July 2019 … Beware! ? Find more about the story here.
01/02/19 – Free-from Food is becoming so expensive
A recent article has suggested that free-from food is becoming more expensive by the day. So, the question is now being asked as to why it is so expensive to eat if you are suffering from food intolerance or food allergy. A study from last year has shown that free-from foods cost on average 159% more than their 'normal' foods. See more here.
11/01/2019 – Morrisons launches vegan and gluten-free pizza!
People around the world are rejoicing at the fact that Morrisons has launched its very own vegan and gluten-free pizza range. Vegan diets are becoming more popular as people seek to live healthier and avoid foods which cause them food intolerance symptoms. If you would like to know more about allergy testing then you will want to check out our website!
14/01/2019 – Birmingham takeaway with zero-star rating featured in Panorama food allergy expose
An undercover reporter for the Birmingham Mail visited a takeaway in Selly Oak to discover more about hygiene and food allergy. The takeaway allegedly handed over a burger which contained gluten to an undercover reporter, who had stated that she was allergic to the protein. It is so important that we take allergies seriously, and make sure that you do not suffer from any symptoms.

07/01/2019 – M&S vegan range 'not suitable for milk or egg allergy sufferers'
Some of the products in Marks & Spencer's vegan range may contain milk or eggs. This is not good news for sufferers of egg allergy or those suffering from a milk allergy, lactose intolerance or other types of food intolerance. Many people are now turning to allergy testing. Some of the 60-strong plant-based range – launched last week – is produced in factories which also handle products containing animal-derived allergens, including egg and milk. Find out more here.
02/01/2019 – Peanut allergy after lung transplant!
Wow! An article in the Daily Express has explained that a woman developed a peanut allergy after lung transplant from a man who also suffered from the same condition. Peanuts are one of the most common allergies or intolerances around the world, so it is important you make sure that you do not suffer from a peanut allergy or intolerance.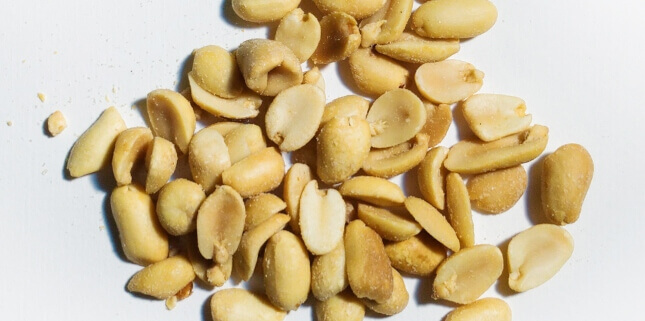 07/08/2018 – The surprising, gut-wrenching truth about gluten!
While a tiny number of people have coeliac disease, many others suffer from gluten-related digestive problems. The Guardian has revealed that some researchers believe mass-produced food is to blame for gluten intolerance and other digestive problems. See more here.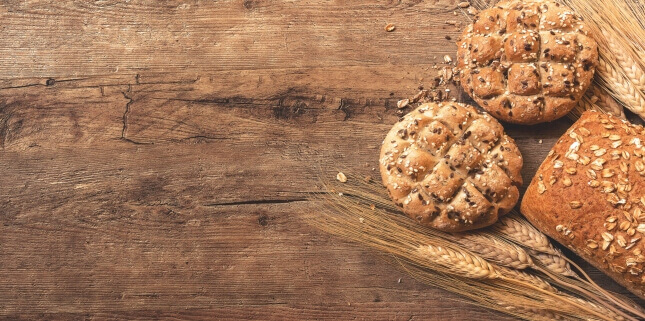 04/01/2019 (Updated) – Another allergy scare!
"Real Housewives" star Bethenny Frankel urges airlines to stop serving fish after her latest allergy scare! Today have highlighted how difficult life can be with a severe fish allergy after the star explained that she was served fish despite having a fish allergy. It is so important that you identify your allergies with allergy testing.
23/08/2018 – 7 common digestive problems you may have
If you're experiencing abdominal pain, nausea or have a bloated stomach, it could be an undiscovered food intolerance.
AsiaOne
has put together 7 of the most common problems that you might be having. ?? Click
here, and visit
Allergy Test Australia
to find out now.
06/08/2018 – Itchy skin is a sign of food allergy and intolerance
The Guardian has reported seven ways to manage itchy skin. You may be experiencing symptoms like itchy skin, a bloated stomach, or headaches if you have an allergy. The Paper reports that irritation of the skin can be caused by all sorts of things, but it is especially prevalent throughout the hot summer months. So when July comes back around, an intolerance test will come in handy as you can learn whether or not you have a food intolerance or non-food intolerance.
29/08/2018 (Updated) – 11 things that could be causing you to fall asleep during the day
There are many issues which often lead to daytime sleepiness, and whilst it is common that you may feel tired after a long day at work, you should make sure that your tiredness is not caused by something else. Tiredness, fatigue, headaches, and a bloated stomach are all symptoms of food intolerance. Bustle have listed 11 things that you should look out for to make sure you are not suffering from food intolerance. Thinking of food allergy testing, check out our site!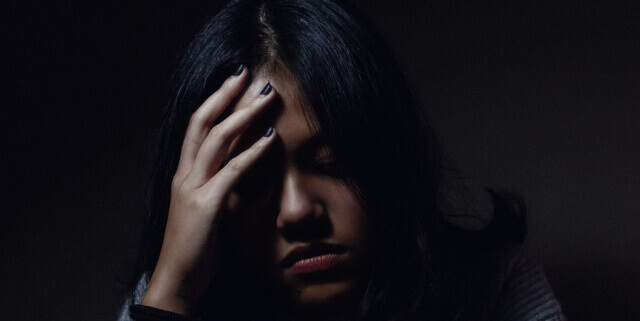 Allergy & Intolerance Tests
Our most accurate home-to-lab allergy and intolerance test from a small finger-prick blood testing kit delivered to your door.

Send us a small hair sample and within 7 working days, you'll have your comprehensive report identifying trigger items.

HEALTH
TESTS
Simple tests for understanding your body quickly with these concise tests. Knowledge is power with these easy to use tests.