Our promise to you; the customer
Find out more about our "Five-Point promise".
What is our Customer Promise?
We make sure that you fully understand our test and customer journey, which is why we've put together a transparent promise to you. As a leading health brand offering tests all over the world, we use the latest equipment and our testing centre follows the Good Laboratory Practice, to help you get back to optimal health. Our blood testing equipment is used and endorsed by experts all around the world, meaning you receive only the best service from us. We also provide you with all of the information needed to make an informed choice of the test for you.
Reasons to use Allergy Test Australia
No Reaction, No Fee
Test your allergies and intolerance completely risk-free with our 'no reaction, money-back guarantee'. If your results don't show a reaction, we'll refund you in full.
Sensitivity Testing Guarantee
We're so confident that about our tests and the results our customers experience that we offer a No Quibble Guarantee. This means that if you're not 100% satisfied with the results, process, or service, please get in touch via email or live chat to claim your money back.
Test Facts
Each test is assessed by our scientific development team and laboratory managers. The team will then provide you with a summary of the test's performance and limitations to enable you to make an informed decision on which test to buy.
Customer Care
We offer 24/7 LiveChat customer service in any language to help you throughout your purchase and wellness journey. Trust is important to us, that is why we use Trusted Shop as our chosen review site as all the reviews are by actual customers like you who have experience the completed testing service. In addition, all clients receive our anonymous survey which we publish every day on our website and summarise in a full report each year.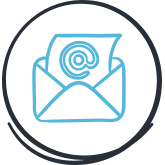 Promise
We promise to respond to all emails within 24 hours.
Achievements
We respond to all emails within just 12 hours.
Promise
We promise to answer your live chat within 2 minutes.
Achievements
We answer all your live chats in just 60 seconds.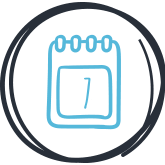 Promise
We promise to send your test results within 10 days.
Achievements
We complete your test in just 72 hours and send within 7 days.
Chat live in any language you prefer; 24 hours a day, 7 days a week.
We have agents who can answer your queries in real-time and are available 24 hours a day. They work 7 days a week to ensure that you can always get in touch with any questions you have.
Receive results within 10 days of arriving at our testing labs
Our labs have a high turnaround and we understand the importance of getting the results to you in a fast time so that you can start to feel better. As you'll see on our achievements below, we usually do this within 72 hours.
Expert nutritional advice available easily online through chat or email
As we work 24/7, you always have an opportunity to speak to us and get expert nutritional advice, no matter the time of day. Get the most from your results by getting in touch now.
Customer complaint resolution within 7 days
If you're not completely satisfied with our service, we will work with you to find a resolution you're happy within just days of your first contact.
We'll give you 100% money back if you're not satisfied
Our No Quibble Guarantee means that if you're not 100% satisfied with your hair sample sensitivity test, you can claim your money back.