What you need to know
We know you want an efficient, quick, easy solution. We've got it covered!
Trust us. We speak your language.
With our tests, we proudly support the globe with potentially life-changing results for our customers.
131 doctors +
practitioners
Statistics as of 21st February 2018.
We've got you covered.
In the last couple of years we've helped customers all over the world…
could we help you too?
United Kingdom
Ireland
Canada
New Zealand
Australia
France
Spain
Japan
Italy
China
Austria
Switzerland
Norway
Finland
Sweden
Turkey
Slovakia
Russia
Estonia
Greece
Germany
Denmark
Abu Dhabi
Dubai
Africa
South Africa
India
Poland
Netherlands
USA
South America
Brazil
Reach out – join the list!
Hi! Would you like to chat?
Did you know? You can chat to us live for help and support!
We're a truly global brand. Our online chat system is capable of connecting to you wherever you are, so we can advise you effectively and recommend the right product for you.
Prefer to email us? Sure! We will respond within
6 hours
as part of our customer promise.
Our tests are carried out in the UK.
Covering 26 countries, all tests are sent to the UK, where we carry out the test and compile the report.
Order a test anywhere!
Orders can be placed from anywhere with a computer or smart device which has internet access. Order anytime of the day with an instant order confirmation.
We carry out the test
Once you have ordered a test, your hair sample is sent to us for testing. We are in the UK, where all the tests are carried out by our dedicated people.
Easy to understand test report
Your easy to understand report is made from your test results providing you with positive results and the percentage. We're here to help you understand them better.
Friendly advice before & after the test
Our friendly team are always on hand to guide you. If you're not sure which test to buy or confused by your results… then pop onto our live chat and talk to someone who can help. Don't be shy!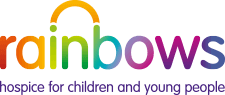 We're donating. Every hair test sale we give to charity.
Help us improve the lives of children and young people.