Best options when living with a Gluten Intolerance
Gluten-free alternatives. The best gluten-free bread when living with gluten intolerance. 
A major part of any western diet, bread is a common part of an individual's daily routine, whether it be in the form of a sandwich or a slice of toast in the morning. The issue comes, however, is that bread is filled with foods that people tend to have an intolerance to, in particular, gluten. Find out more about gluten intolerance and celiac disease below. 
What is celiac disease?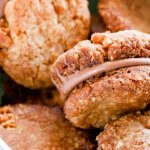 Celiac disease is an autoimmune disorder which affects approximately 1 in 100 people within the UK. A person suffering from celiac disease cannot consume gluten at any point, or they will experience uncomfortable symptoms which could affect that person's internal body parts. Celiac disease is different from gluten intolerance, however, and the two should not be confused.
Ingredients of Bread
All of the wheat, barley, rye, and even oats are considered to be a major part of both bread-making, as a source of dietary options. During dough-making, gluten forms part of a protein network that imparts unique properties that give the characteristic foam structure to the dough. If you are suffering from gluten intolerance then you should find alternatives to bread, including gluten-free bread, of which there are many.
But what is different about gluten free bread?
More than you may think. Gluten is what gives bread its strength and elasticity, according to Coeliac UK. The texture of the bread will change along with the ingredients, but it is definitely worth it if it sees those gluten intolerance symptoms subside. Eating gluten free bread could see the end of your bloated stomach, headache and runny nose.
What is Gluten Intolerance?
With gluten forming a major part of the Western Diet (often found in cereals, wheat, rye, and barley), it is difficult to avoid. For some, however, this is a must as they are suffering from gluten intolerance. So, put your symptoms to one side.
According to Ghosh (2017), non-coeliac gluten sensitivity is not an allergic response and is also not an autoimmune disorder. Gluten intolerance can come about simply due to overindulging of a particular item, in this case, gluten, and so it is important you track what you are eating. Gluten intolerance is the body's response to gluten intake which then leads to intestinal symptoms, such as stomach cramps and a bloated stomach.
Becoming Gluten Free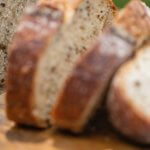 With people reporting excellent results when shifting gluten out of your diet, many individuals who do not have a gluten intolerance are shifting towards a gluten free diet anyway as they believe it to be healthier. It is also perceived by many to be effective in weight loss, leaving the demand for gluten free bread to only rise.
For more information on gluten intolerance and alternatives to gluten, please log on to www.allergytestaustralia.com. If you have any other queries about intolerance testing or would like to order an intolerance test, please do speak with a customer service advisor via LiveChat on our website.

Our most accurate home-to-lab allergy and intolerance test from a small finger-prick blood testing kit delivered to your door.

Send us a small hair sample and within 7 working days, you'll have your comprehensive report identifying trigger items.

HEALTH
TESTS
Simple tests for understanding your body quickly with these concise tests. Knowledge is power with these easy to use tests.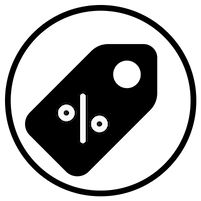 Shop our bundles and find yourself a bargain. Build the ideal diet and exercise regime for your unique needs.