Why am I always tired?
Discover if you're tired because of an intolerance or allergy
Always tired no matter how much you sleep?
'Why am I always tired?' You probably find yourself asking this question a lot. It may be because you are overworked, stressed or tired, but it could also be because a food allergy is affecting the way you work and live. If it is an allergy or a sensitivity then food allergy testing would be ideal in this regard.
If you do think you have a food sensitivity or allergy, then you will be itching to understand why your body is reacting the way it is to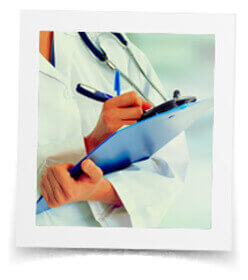 certain foods. Food allergies can disrupt your social life and work life, so make sure you consider food allergy testing as a way of beginning your journey to a healthier you.
In turn, IBS can leave you feeling tired and abrasive. This may be why you are asking yourself: 'why am I always tired?'. These are just one of the symptoms alongside having a bloated stomach which can cause many people a variety of issues.
Some of our clients have asked us before; 'why am I always tired?', well, we have helped them to solve their issues.
Complimentary Medical Therapy
We have been a market leader in offering complimentary medical therapy since 2008 and have continued to invest in the latest equipment and training to ensure we provide our clients with the best possible service and value for money.
So, if you found yourself often asked: 'why am I always tired?', then come and order a food intolerance test with us. See below to take a look at our extensive range of tests!
View our blood and bioresonance tests
We use Bioresonance equipment to perform our hair tests. Discover more about Bioresonance
testing including the process and research papers on our dedicate Bioresonance page.
Discover more about our Blood Tests. Our range of tests use a small blood spot kit which
is posted direct to your door. Find out more now.