How to take your saliva sample
1
Receive your testing kit in the post
Peel open the foil pouch enclosed. Open the swab tube by pressing the upper part of the cap with your thumb. Remove the swab by holding the white cap.
To ensure accurate results, please do not eat, drink or smoke 30 minutes prior to swabbing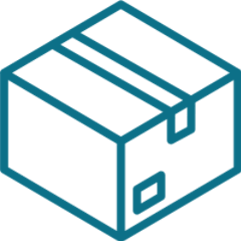 Insert the swab head between cheek and lower gums. Roll the swab 10 times. Repeat this process on the other cheek.
Press the swab back into the tube. Press firmly until you hear a click.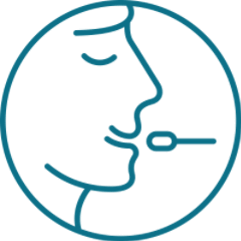 Using a pen, fill in your details on the barcoded sticker and adhere to the swab tube. The top part is for you to keep
5
Registering your DNA sample
Once done, visit www.mydna.life/register and register your DNA sample using the barcode number provided.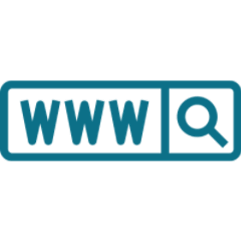 Place the swab tube in the enclosed reply paid plastic envelope and return it to the lab. Follow the enclosed instructions for how to send your DNA sample.
Once the third-party lab receives your sample, you will be notified.
Frequently asked questions
What health tests do you offer?
Vitamin D at-home blood test, urine sample liver function testing, urine kidney testing and DNA wellness propensity reporting.
View our health tests here.
Do I need to visit a health practice for this testing?
No, all of our health tests come with complete instructions so you can complete the tests at home quickly and easily.
This means you can get a faster result with minimal fuss! Why not complete regular testing to understand your health entirely.
Are your health tests scientifically validated?
Yes, all the health tests we offer on our site are scientifically validated, easy-to-use, and delivered to your front door.
How often should I complete a health test?
We recommend to our clients to complete health tests once or twice a year, as they are the fastest way to get easy-to-understand results that you can act on.
Completing them frequently means you always understand how your health is doing and can amend your diet and lifestyle if things are not improving.
How accurate are the DNA testing kits and the reports?
A strict quality assurance process combined with myDNA's state of the art laboratory facilities allows handlers of your DNA to control the reliability and validity of the tests.
The reports and findings are developed in accordance with internationally recognised guidelines while also factoring in a large number of published studies.