Hair Analysis and Blood Intolerance and Allergy Testing
Hair Testing. Blood Allergy and Intolerance testing.
We have recently launched blood testing at our laboratory, enabling us to test for both allergies and intolerances. But do you know the difference between blood intolerance testing, allergy testing and hair testing?
Allergen Specific Blood Testing (IgG4 and IgE)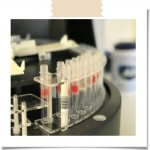 With blood, our intolerance and allergy testing products operate in the same way. Using a variation on a blotting procedure, very similar to ELISA testing, we test your blood's IgG4 and IgE levels against specific allergens. Raised levels of IgG4 can be indicative of intolerances, whereas raised IgE can be indicative of Allergy.
To collect the blood we supply you with a single use lancet, a minimally invasive blood collection tool, which is used to prick a finger and draw blood.
Blotting and ELISA Immunoassays are commonly used to identify and measure proteins and are used in many areas of biomedical science and the medical profession. Their use as in-vitro diagnostic tools does provide a more medical basis to the tests performed. The results of these types of test can be used in conjunction with a medical consultation with a doctor in aiding intolerance and allergy diagnosis.
Bioresonance Hair Testing
With Bioresonance hair testing being cost-effective and less invasive, it allows us to test for more items and also does not cause you any pain. All we would require from you is a sample of your hair, and this is then analysed in our laboratory.
Bioresonance hair testing is tried and tested globally, Bioresonance techniques have been used around the world since the 1970s.
Completely non-invasive, this method is not linked to any potential side effects, as it has become increasingly popular as an alternative tool for aiding in various diagnoses.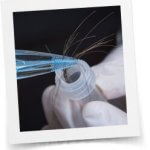 Our Bioresonance hair testing therapy also allows us to offer a method for identifying multiple feedback results, all in one single session.
Before considering either blood testing or hair testing, we do recommend that you consult your GP immediately.

Allergy & Intolerance Tests
Our most accurate home-to-lab allergy and intolerance test from a small finger-prick blood testing kit delivered to your door.

Send us a small hair sample and within 7 working days, you'll have your comprehensive report identifying trigger items.

HEALTH
TESTS
Simple tests for understanding your body quickly with these concise tests. Knowledge is power with these easy to use tests.